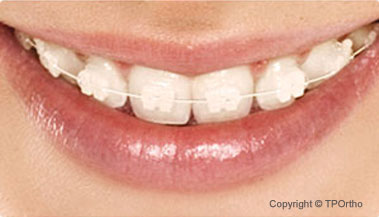 Subtle in appearance, ceramic braces are so-called because the brackets, such as InVu, are made of off-white ceramic to blend in with your teeth. Made of copper, nickel titanium or metal, the archwire is very fine and hardly noticeable.
Ceramic braces may require the use of part-time accessories:
Small rubber bands or ligatures to secure the archwire to the brackets.
Rubber bands are occasionally necessary to help move teeth.